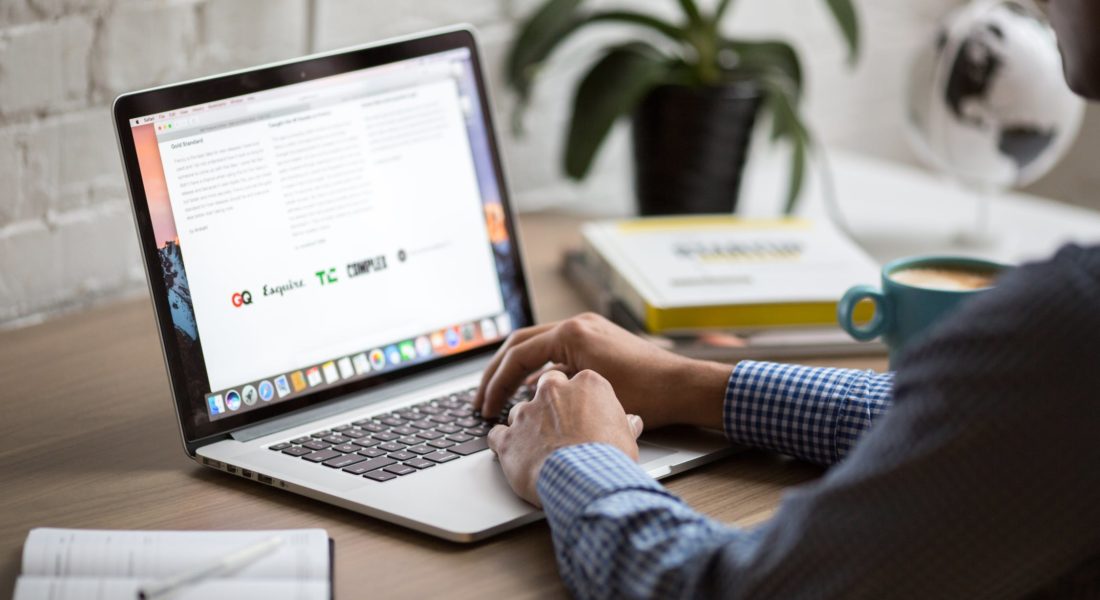 Advertising is advertising, but email marketing is still one of the most effective sales channels. It doesn't matter how big or small your company is, whatever services or products you offer, you have fans who love what you do. These are clients, influencers, brand ambassadors. Whatever you call them, they can become your army of field marketers and deliver social proof in the form of testimonials (= recommendations).
The content they create from reviews to Instagram posts, will help you stand out and grow your business.
User-generated content in e-mail is being used more and more creatively, we love to see this variety. Let's take a look at how brands are using user-generated (UGC) and branded social content in email marketing. And what of this can you apply.
Where to collect content for newsletters? There are 4 main sources of social content:
branded content
bloggers/influencers content
content of partners and resellers,
testimonials from real customers (or UGC).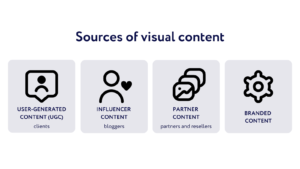 Let's focus on branded and user-generated content, since you are more likely to have both.
Reusing branded content from social networks in the newsletters
Brands are investing a lot of effort and money to create shoppable content, there is a great opportunity to extend its lifetime. Frisbuy has the ability to add content from Instagram to newsletters with a product markup (integration with the product catalogue if this is relevant for your business).
What this means for your business?
Increase in ROI by means of effective lifespan of your Instagram content
Increase in the response (clicks) on the content in the email newsletter
Engagement of subscribers on a journey around the site, rather than taking them to the Instagram feed
Increases in the efficiency of the email channel due to greater sociality and relevance
Reduce in the time for preparing newsletters: social content becomes a completely independent and relevant block, which is inserted by the code.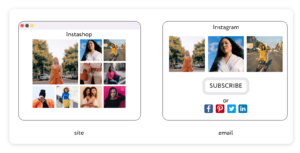 User-generated content in the newsletters:
What is the power of reviews?
92% of consumers trust user-generated content more than traditional ads (Nielsen)
95% of shoppers read online reviews before making a purchase decision (Spiegel Research Center)
10 reviews are on average viewed by customers before buying (Marketwatch)
> 5-25% increase in sales conversion for our customers who use (Frisbuy customer cases)
Newsletters are the same point of communication with customers. Show what they are looking for, clear objections!
What are the other benefits?
User-generated content is shareware. You take what your real clients have created and posted. Another question is that for this it is necessary, at least, to start the flywheel of word of mouth. And ask permission to use, of course.
Saving time. Again, ready-made and at the same time authentic content will fit perfectly into a special newsletter block, which will save the email marketer's time.
Love and loyalty. It's damn good to be noticed by a brand.
User Content is perceived by customers as unbiased information. According to AnnexCloud, people trust user-generated content 1200 % more than posts from a brand.
User-generated content boosts sales. Sites that use UGC have an average of 18% more revenue.
Most often, user-generated content in ecommerce is used in social networks (reposts in the feed and stories), to a lesser extent on the website and in applications. We believe that the mix of UGC and email newsletters is undeservedly bypassed.
Newsletters as a way to get customer feedback
Customer reviews are a huge asset for a brand, and email feedback is the fastest and most effective way to get them. Create campaigns that reward and incentivize your customers, deliver powerful content and customer data.
Repeat purchases and feedback incentives
Loyalty is everything for brands. One of the best ways to achieve this is to provide clients with a personal and valuable experience.
According to research, 83% of consumers pay attention not only to the product, but also to the communication of the brand with them. This underlines the high demand for brands that know how to communicate with their customers.
Testimonials help build trust. For example, if you ask a client to express their opinion through a review, they will understand that they are appreciated and listened to. Reward customers for reviews and you'll stand out.
Increase in the number of repeat orders and customer retention.
40% of ecommerce revenue comes from regular customers, so it is important to provide a high-quality service and high LTV. Retain your customers with attention and care ❤️
Case
The Beginning Boutique brand (women's wear) has performed well in personalized newsletters. They have automated the separation of positive and negative reviews. Customers automatically receive a newsletter that encourages feedback (for those who rated less than 4 stars) or extended review (15% off next purchase for a photo or video of the product).

Thanks to changes in email marketing:
37% increase in the number of clicks on a request for a review
109% increase in the number of reviews sent by email
53% increase in the number of redeemed coupons
Beginning Boutique women's clothing boutique was able to increase sales thanks to timely newsletters and CJM (customer journey map) improvements.
To summarize, let's look at key takeaways:
Newsletters lists are still valid, but they need to be flashed with authentic social content
Content (branded / user-generated) in newsletters attracts customers and increases the effectiveness of the email channel
Instagram is the best social media platform for collecting visual feedback.
You can embed content in the newsletters and automate the process using our Frisbuy widget
Ask for feedback and reward customers for it (with discounts and promo codes for their next purchase)
Integrate social content into your newsletters with Frisbuy. By introducing relevant shoppable content into newsletter lists, we give brands the opportunity to take customer experience and marketing strategy to the next level.
You may also like
December 13, 2021